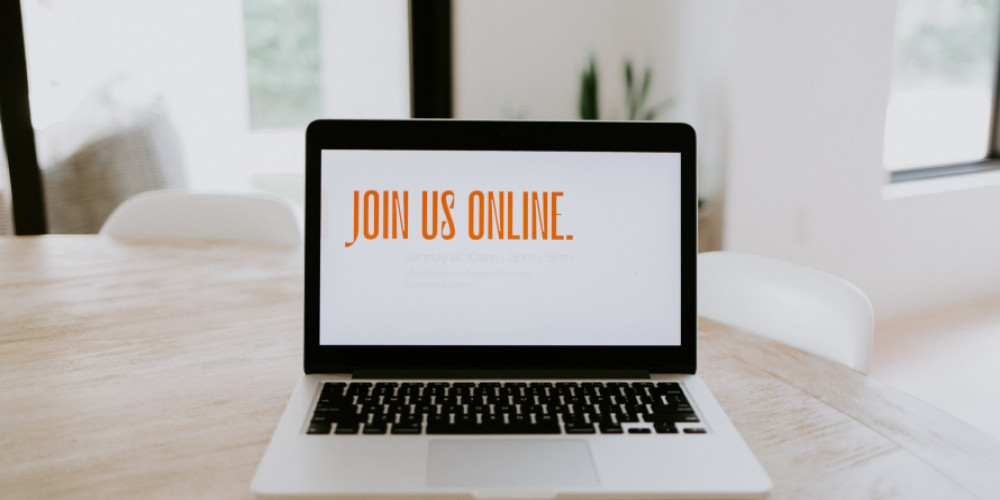 Web design trends are continually changing. The reason is the opening of more and more new features, as well as the growing demands of users. In 2021 the designers play on the edge. They try new various techniques and experiment because the technical possibilities seem endless. At the same time, such styles as minimalism and colorful flat illustrations stay popular still. So, let's talk about the design trends for this year.
Voice Interfaces
Virtual smart assistants such as Alice, Siri, Google Now, and Cortana are popular among users. So they are searching for this type of interaction on the Internet. Talking directly to the device is much more convenient than typing. And if web developers adapt their interfaces to voice communication, they can attract more attention from users to their websites.
Such kind of technology includes the function of speech recognition and gives a user an answer in a few seconds. AI assistants are becoming a significant part of our daily life. Moreover, they make the web experience more pleasurable and comfortable for all types of users. This trend is going to develop during the next years.
Video Content Use
This trend is not brand new, but it's becoming more popular and demanded from year to year. This fact could be a little bit contradictory. On the one hand, the users are often in lack of time. That's why they want to get info as quickly as possible. In this case, it may seem that the video is not the fastest way to consume information. On the other hand, watching short videos is often easier than reading. Moreover, such content can be much more informative and memorable.
If you're going to implement videos successfully, there are some tips for you:
your video shouldn't last longer than 5 minutes;
attract the users and make them go more in-depth;
stick to the main point;
don't overload your website with videos.
Chatbots & AI
Chatbots are programs designed to simulate a conversation with the customers. The developers work on their improvement to make this kind of conversation more human-like.
Clients want to have an answer quickly at any time of the day or night. That's why the live support team can't manage it. Merged AI and chatbot technologies provide users with 24/7 support.
Chatbot collects a database of constant questions and immediately responds to interested users–the database updates with every website change due to AI technology.
Using this innovative couple is a great chance to stay ahead of your competitors by delivering the up-to-date service of the highest quality.
Price List
The majority of customers want to find out the answer to the most burning question. What is the price of a service or a product? The price list makes your website extremely attractive. The users don't have to waste time trying to predict the cost and decide whether you are the best variant. If it's hard to find the price on the website, there is a high probability that a consumer leaves it without purchase complete.
The availability of pricing details makes your company more trustworthy. It is crucial for building good relationships with consumers.
Mobile Experience Improvement
It's significant to highlight a trend that will be relevant for more than one year. A web page should be readable and visually appealing on any screen or its part. Therefore, adaptability is one of the critical requirements of web design.
Users surf the Internet with mobile devices no less than computers and laptops. It is also worth considering the browser window mode, which is often used to view multiple web pages simultaneously. Besides, any elements, including text and media content, could disappear from the screen when you resize it. Some of them should take on a different look, becoming readily available.
The critical component of the web page on the phone is the "Menu" button, which allows a client to go to:
personal account;
bag (for a store);
pricing;
site settings (provided for the user);
From personal experience, I leave 80% of non-adaptive sites because it is inconvenient to work with them. The only exception I can make is for websites with necessary information. However, we have almost the whole 2020 year ahead!
Whitespaces
The use of whitespaces is one of the web design principles and an effective way to attract attention. Blank space refers to the area between design elements, as well as the space inside some aspects of a web page (including line spacing and font stretching). The abundance of design elements can overload the user, and whitespaces help to prevent this.
There is an erroneous opinion on the net that the whitespaces have to be all empty. It's not entirely true. There should be a distinct indent between web design elements. It is also essential to understand that the area should not be precisely white. You can use any color, texture, or even a background picture.
There are two types of whitespaces: active and passive. The main function of the first type is to lead the user through the page in a certain way. The second is improving the aesthetic appearance of the page, including line spacing, indentation between paragraphs, and other similar elements. Both of these types can be used to make your webpage attractive and convenient for customers.
Innovative era continues
Due to the development of technologies, more and more designers are inspired to create genuinely revolutionary works. A lot of things in the WEB have already changed, but 2021 promises to be colorful.
With the beginning of a new decade, the websites begin to impress not only visually. Minimalism, artificial intelligence, use of videos, and mobile versions upgrade — each trend from the list aims to make the user experience more comfortable and efficient.
For web designers and users, this year will be full of technological innovations, highly intelligent interfaces, and amazingly creative solutions — comment on what trends you are following. Share the post with your friends and subscribe to find out about web design in 2021.