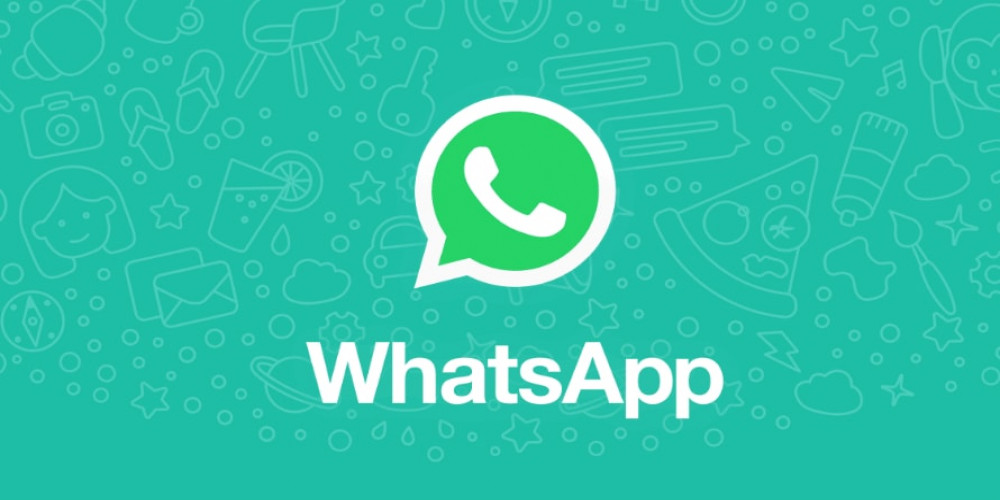 The Whatsapp app has been existing since 2009. Currently, it has a vast fun club and over two billion installations around the world. The app includes everything you have ever needed: from simple messages to group calls. Despite all its advantages, you have to be careful to prevent the use of your data by strangers and other disappointing things. So, there are 6+ things I highly don't recommend you do on Whatsapp.
Saving Received Media Files Automatically
If you find out that your device lacks storage space, check whether WhatsApp doesn't save received images and videos automatically. Is your gallery full of unwanted content you didn't download before? You have to delete everything you don't need and change some app settings.
For those who use iPhone, open WhatsApp settings, then go to "Chats" and turn off "Save to Camera Roll." There is also a simple solution for Android users. You also have to visit settings, open "Data usage" and change "Media auto-download."
Keeping Redundant Contacts
Keep only the phone numbers of people you often contact. Delete or even block the contacts of people you haven't been calling or writing for years. After the clean up, strangers, exes, and random people can no longer see your details and can't use them. Maybe this procedure seems harsh to you, but don't worry, everyone does that.
If you still haven't called that guy from the bar: 5 years have passed, and he hardly could remember you. His number better to be removed from your list of contacts.
Neglecting to Use Two-step Verification
Two-step verification is a safety measure that helps you not to become a victim of SIM swap fraud. Furthermore, other people will not be allowed to use your account on their devices by stealing the OTP.
You have to make a few easy steps to configure it. It takes only a couple of minutes. Open WhatsApp->Go to Settings->Account->Two-step verification-> Click the Enable button. Then you'll have to set the six-digit access code, which is required for activating WhatsApp on another device and confirm. Enter and confirm your email address. Profit!
Sharing Personal Details with Unreliable Contacts
Think about the details you share with other users. As you share a chat, photo, video, file, or voice message with someone on WhatsApp, this person gets and keeps copies of these messages. The person also gets the opportunity to forward your messages not even through Whatsapp but also using other services. Try not to share content that might discredit you in any way or can be used against you by third persons. First of all, it concerns IDs, bank card numbers, addresses, geolocation and other private significant information.
Using Privacy Settings in the Wrong Way
It would be best if you restricted the circle of users who can see your status messages. Only your friends and family members should know about your status updates. Fortunately, proper privacy settings will help you to keep the status info from unnecessary users. You can select one of three options from the "Status Privacy" list: "My Contacts," "My Contacts Except," or "Only Share With." Don't hesitate to use these options.
Clicking Random Links
Whatsapp team works on reducing the number of spam messages passing through the system. However, every WhatsApp user who has your phone number can contact you. Therefore, I want to provide you with more detailed information that will help to identify spam and messages with false information. This type of message can come from your contacts, as well as from strangers.
Be careful with messages that:
Contain typos or grammar errors;
Ask you to follow the link;
Ask you to provide your personal information (e.g., credit card or bank account number, date of birth, passwords, etc.);
Ask to forward the message;
Ask you to follow the link to "activate" a new function;
Claim that you need to pay for using WhatsApp (the app is free and never requires any payment)
Don't tap the link even if they promise you a private island or all the money of Qatar. You should not follow the link also if you are threatened. If you received a suspicious message from a random number, you should complain about it on WhatsApp directly from the application.
When the app team receives a complaint, they also get access to the latest messages sent by the contact or group. The team also gets information about your recent communication with these users.
Whatsapp support team will block the account if its activity has led to a violation of service terms. According to the rules, the app has a right to block the account without prior notice. In case of violations, you won't receive messages with spam or suspicious content again.
A Few More Tips
There are a few more seemingly apparent tips. Don't use applications on public computers. If you forget to log out of WhatsApp Web, the next person who will use the laptop will get full access to your account. When you log into the WhatsApp web version, clear the data of your account from the checkbox after the use.
It is also essential to restrict the circle of persons who can add you to various groups. A few options are available. You may let every WhatsApp user add you to groups, which is not safe. It's better to allow only people from your contact list to invite you or select "My contacts except" option.
As for the account photo, you'd better select a simple picture that includes no information about the members of your family.
Better Safe Than Sorry
The safety and security of personal details are critical. By ignoring the simple safety rules provided by the Whatsapp team, you get dozen of useless messages or put yourself at risk unintentionally. In some cases, you also put your family members or friends at risk.
I hope you read the whole list of mistakes and corrected those you made. Remember that you also can connect with app support in case of problems. Comment on this post and tell what you do to keep your private information. Share the post with your friends to help them to be safe. Subscribe for more useful tips.