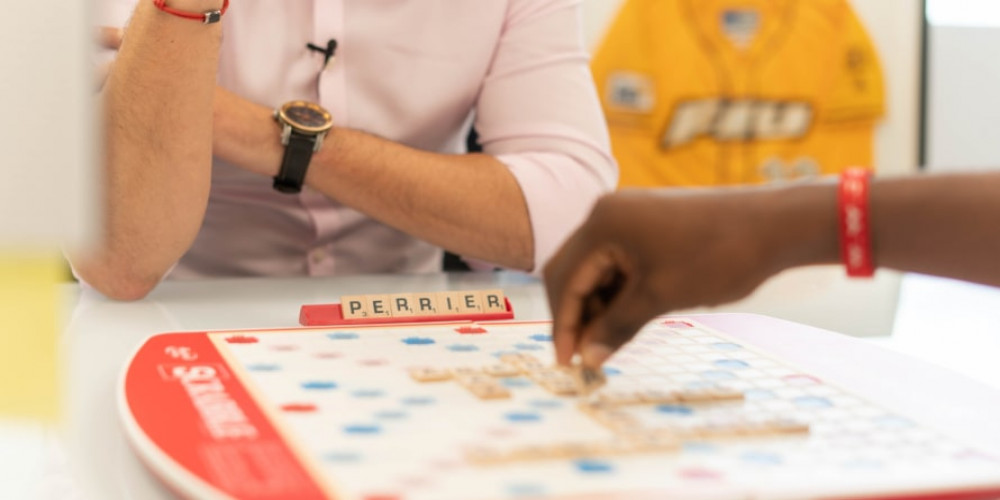 Board games are usually considered a pastime for a group of friends or two people at least. But it does not mean that there are no solo games. Nowadays, games for one person are gaining popularity. More and more solo board games appear every year.
I gathered here the best solo board games you will appreciate. They all are different in genres and graphics, but you may find them equally interesting to play. You may add your personal preferences of solo board games in the comments below.
Mage Knight
You may already be familiar with the game developer Vlaada Chvatil, thanks to his Codenames game for parties. But staying solo in your house, you will definitely appreciate his 2011 masterpiece Mage Knight. Welcome to the adventure where the fantasy meets new heroes.
There is a lot of thinking involved in the game. The benefit of playing alone is that no one actually hurries you up. Check up your cards and build a strategy across them. You have to be careful with each step you take in the game.
The 7th Kingdom
The 7th Kingdom is a beautiful story with outstanding narrative, created by Bruno Sautter and Ludovic Roudy. The game turns you into an adventurer and explorer from the early 20 century. You go to the unknown island and have to find a cure from the deadly curse.
The game is perfect for one player. It is really strategic, and without boring dice rolling each time you want to move. You move forward not knowing how everything ends. If you don't feel the excitement, take the box and reread the title carefully, perhaps you mispurchased the game.
Spirit Island
Spirit Island offers you to control the forces of nature in order to prevent evil intruders. The game was created by R. Eric Reuss. It has similarities with Mage Knight when it comes to the complexity of levels. It is better to play this game alone to take some time to think.
Each turn of the game consists of numerous puzzles that require some kind of strategy. Gather your powers and create an idea of how to use them in the most beneficial way for you. Don't let European force to invade your home.
Black Sonata
Black Sonata is a well-known game from John Kean that recently was released in a splendid Elizabethan period style by Side Room Games. This game is worth checking out not only because of its amazing style, but because it is a truly great detective from the 17th century that comes to life in front of you. You will have to find out who The Dark Lady that inspired William Shakespeare really is.
You will have to move across London. Follow the steps of Dark Lady and catch this mysterious person. This is not the easiest task. So, don't bite off more than you can chew with this game. If it is too hard for you, ok, try to switch to simple puzzles.
Maquis
The board game came out of print-and-play version before it was published by Side Room. The action happens in Paris of the Vichy period. There are numerous missions for your character that will be united in one big mission after some time. You have to complete them to go to the end.
Actually, you will have to sabotage factories or blow up a chain of supplies. The game is fresh and interesting to play. You have to gather as many resources as possible and help others. There is a lot of drama and tension in the game.
Gloom of Kilforth
The game has numerous similarities with all your favorite games like Forbidden Island, Dungeons & Dragons, and Talisman. Gloom of Kilforth is a game created by Tristan Hall, inspired by his years of playing board games. It has a well-developed story and almost two-hour action.
Your character has to go on a quest, find the keywords, and protect the world from evil. In this game, you play against the story, which is not as easy as it may seem. In the end, you may feel that game rewards you for your achievements.
Newton
Newton takes place in the 17th-century community of scientists. It is an engine-builder game. You will have to follow the story that is given to you. Read a book of rules and follow them step by step. This is a great game for one person.
The game includes puzzles of different levels, tile placing, hand management, and point to point movement. It has a great pace, and you have to follow it. Be ready to use all your thinking abilities to win it.
This War of Mine: The Board Game
This War of Mine is an adaptation of the video game of the same name. The game is good for playing solo. Your main goal is to survive in the war zone, gather all resources and save the workers as well.
The game is surprisingly emotional. You will have to go through numerous moral dilemmas on your way. Events in the game repeat the historical events from real life.
Robinson Crusoe: Adventures on the Cursed Island
While Robinson Crusoe has spent many years living alone on the island, you may see the connection to the playing alone here. You become Robinson surviving the shipwreck. After that, you have to build your new life from nothing, searching for food, building a shelter.
You will stand against nature. The game may be really tough, and you will have to start over again. Use your strategic thinking to play against the game and win.
Nemesis
Nemesis looks like some giant epic quest, which many players simply afraid to start. But don't worry, it offers you a great solo player's experience, in a beautiful and terrifying sci-fi horror style. Don't make a mistake, the game is not based on the film. But it definitely has its similarities with Fallout board game solo.
You are trapped in a spaceship with aliens alone. After you were awoken from the long sleep on the spaceship, you have to adjust to the new reality and act faster than your enemies. The game pushes you to explore the ship, move around and solve the mysteries.
Which Game To Choose?
You may start gathering your personal collection of board games with a few from the list. Depending on your level of experience, I would suggest to start with Spirit Island and move to the Newton and Nemesis. If you like atmospheric games that transport you to another epoch, you will appreciate Maquis, Black Sonata, and Newton. There are also the games that will send you to exotic islands or fantasy worlds. Share your own favorites here, in the comments.