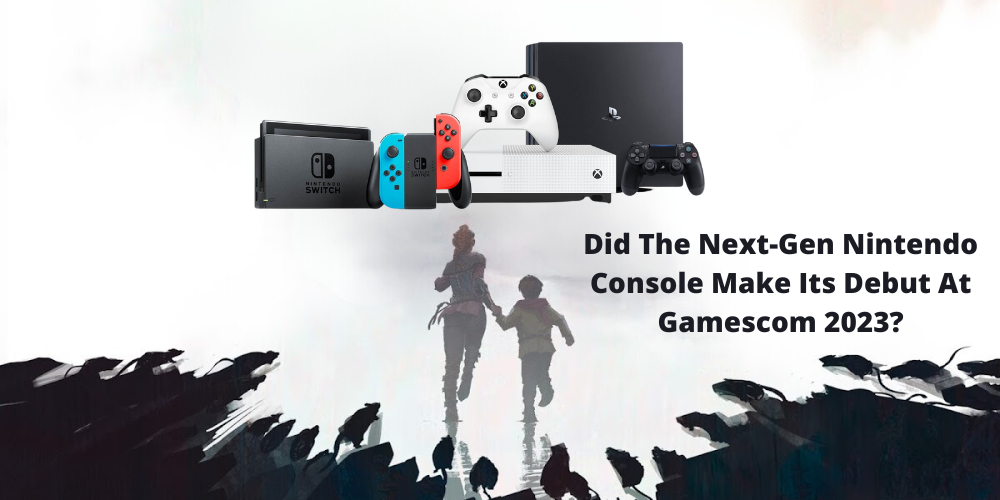 As games enthusiasts around the globe are eagerly awaiting news about Nintendo's next gaming console, unofficially dubbed the 'Switch 2', swirling rumors suggest it may have made a stealthy appearance at Gamescom 2023. Nintendo's presence at this year's Gamescom not only earned them several accolades but also sparked off intriguing whispers about their impending console.
Renowned video game developer Nintendo enjoyed a triumphant return to Gamescom this year. Having missed the inaugural two versions of the post-pandemic Gamescom held in Germany, Nintendo reclaimed its share of the spotlight by grabbing four significant awards. These honors were courtesy of two standout games, 'The Legend of Zelda: Tears of the Kingdom' and 'Pikmin 4', which were the stars of Nintendo's award-winning repertoire.
In addition to tasting award season success, Nintendo might have discreetly showcased their next generation console behind the scenes at Gamescom. If rumors shared by Jez Corden, a notable journalist from Windows Central, are anything to go by, this new gaming console could have been exhibited privately to select developers and media outlets. However, industry insider NateDrake has conveyed skepticism over these claims, citing a lack of press presence in a closed-door Nintendo presentation.
Given the current climate of rumors, a formal reveal of the new Nintendo console might not be far off. Numerous sources are conjecturing that the console could have its grand unveiling sometime in 2023, although the actual launch is likely to happen only in 2024. The upcoming console is anticipated to follow its predecessor's unique hybrid form, neatly supporting both handheld and docked play modes.
In conclusion, while the exact features and launch details remain shrouded in mystery, one thing is sure - the video gaming world is abuzz with excitement over Nintendo's next big thing. With whispers of a possible camera feature signaling VR or AR capabilities, Nintendo fans across the world have their fingers crossed. Ensuring a smooth transition from the current to the next-gen system, Nintendo President Shuntaro Furukawa seems the best harbinger of this thrilling future voyage, and gamers are on pins and needles in anticipation.