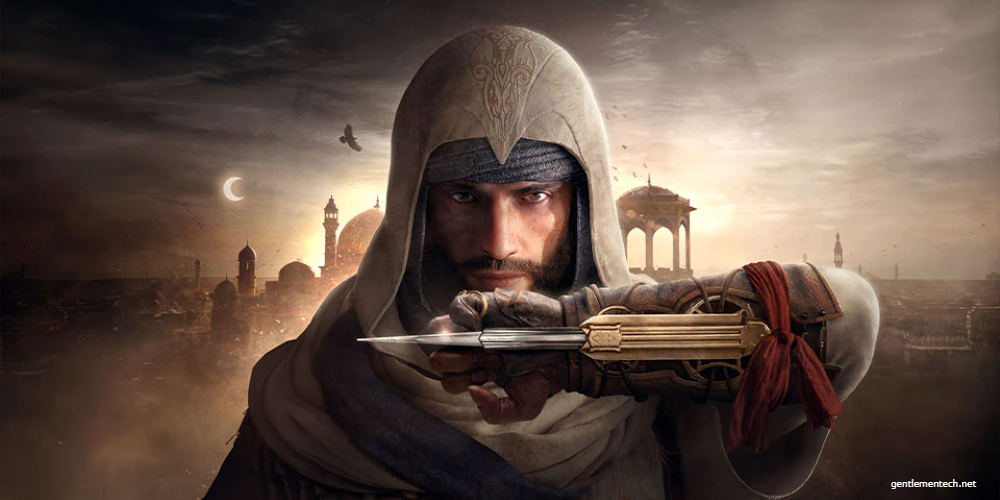 A new update for the Assassin's Creed Mirage, known as patch 1.0.5, will go live tomorrow on all platforms. This patch brings an anticipated feature, amongst other improvements. It introduces the option to switch chromatic aberration on or off.
The size of the title update varies from 3GB to 6 GB. Gamers can download it starting at 1200 UTC / 1 PM UK / 7 AM ET / 4 AM PT tomorrow. Previously, the PC version showcased the capabilities of chromatic aberration-free graphics. Compared to the original, the modded version displayed exceptional video quality. Unfortunately, the color distortion could only be turned off by using a mod.
However, the imminent update will allow all players to choose whether to use chromatic aberration or not on all platforms. In addition to this, the new patch also promises to deliver a better visual experience along with stability enhancements. Animation issues will also be fixed. Moreover, the patch will address several glitches found in quests, general bugs, and PS5-specific issues like time tracking and modifying button mapping.
As for bug fixing, several general glitches have been addressed. The chromatic aberration choice has been added. There was also an issue where players were not receiving the right number of shards upon assassinating any ISU Hunter while wearing the Fire Demon outfit. This has been sorted, as with the issue around store rewards and issues relating to Basim and the Fire Eater enemies.
Select guests have had bugs fixed as well. For instance, Ali, who was previously stuck in "Speak with Ali," is now free. The "Follow the Fiery Trail" will no longer have blockers during the investigation objective. Furthermore, in "Nehal's Calling," players can now access the final clue.
The update also addresses visual, user interface, and animation glitches. Visual elements and weapons have been enhanced, NPC navigation, animation, and interaction have been improved, and cloth corruption in NPCs has been fixed. There are several other visual and animation fixes, including improved NPC rendering and FOV settings modifications.
Added to this, an option to enable or disable background music during a call to prayer has been included. Additionally, the background animal sound effects have been rectified. Support for the OWO Haptic Suit has been improved, and issues regarding laptop monitor activities have been fixed.
The stability of the game has been improved. Time tracking for gaming hours on PS5 and offline achievements have been addressed. Other miscellaneous issues have also been rectified, such as the transition of the main menu music and game credit updates. However, caution is cautioned as the "Fight Roshan" objective is no longer skippable.